Who is online?
In total there is
1
user online :: 0 Registered, 0 Hidden and 1 Guest
None
Most users ever online was
30
on Tue Jan 28, 2014 9:01 am

Name Of Game:
BLACK
Type Of Game:
FPS
Developed By:
Criterion Games
Publisher:
Electronic Arts
Game Engine:
RenderWare
Release Date:
February 28, 2006
Console:
Playstation 2, Xbox
Achivements or Trophies:
None
Online:
No, Offline
Overall Rating:
7 Out Of 10
Grafic Rating:
9 Out Of 10
Sound Rating:
7 Out Of 10
Storyline Rating:
4 Out Of 10
Summary:
Black
takes place in western Russia, placing the player in the shoes of a black ops soldier named Sergeant First Class Jack Kellar. Kellar tells most of the story in first-person at an interrogation four days after the events in the story begin. You have been comprimised and now are under questioning, You play the story you are telling.
Ups and Downs:
The guns were sick! Great detail on every last on of them! And the best way to go through this game was to use your surroundings! Almost everything around blew up! But there wasn't enough health packs for how fast you lost it only taking one bullet. And you are by youself most of the time, ocasionally you sniper cover, but only on certain missions.
Screenshots: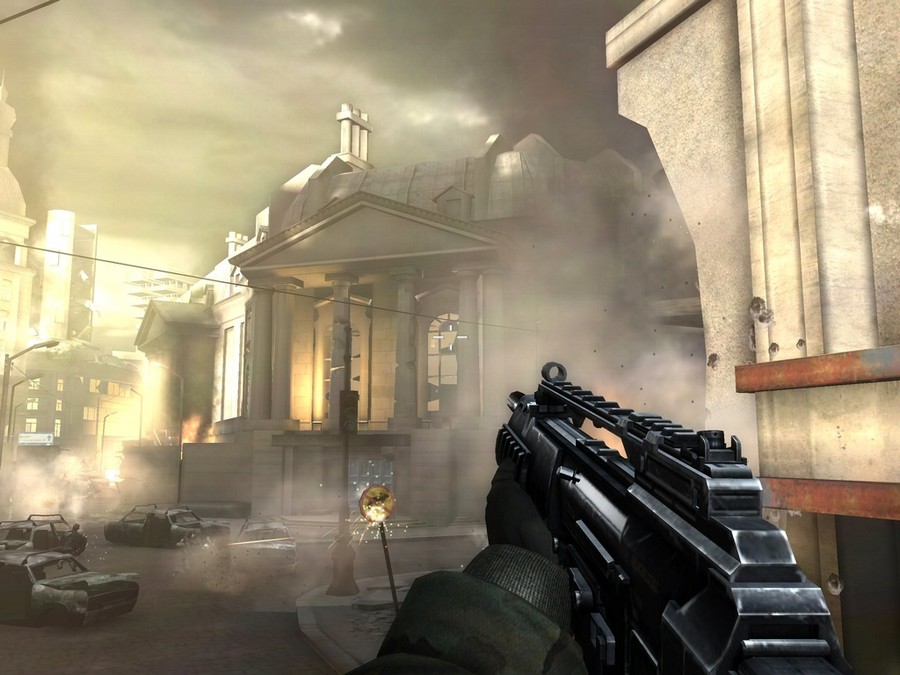 Sick FPS view!
Everything around you blows up, Use it!
Your handy work!
Reviewed By:
Sharpie360

Guest

Guest





the only thing i dont agree with is
Storyline Rating: 4 Out Of 10
i think it should be a 6 or 7
i like the game and tell anyone who hasnt played to do so!!!
Moderator





Number of posts

: 212


Age

: 34


Xbox Live Gamertag

: shit wish

Socom 3/CA name

: osamabindead


PS3 user name

: xxwildmanxx


Registration date :

2008-10-05



Nice review, i also think the game is about a 4-5 out of 10....
it was good for its time but i dont think it was really that grate.....
LOOK MY REP. SAYS IT ALL IM A DICK.... SO WHEN I TELL YOU THAT YOU ARE DOING SOMETHING WRONG, DONT CRY LIKE A BITCH, AND START DOING IT RIGHT......
FUCK WHAT YOU THINK.......ITS KILLAZ.INC
~~~~~~~~~~~~~~~~~~~~~~~~~~~~~~~~~~~~~~~~~~~~~~~~~~~~~~~~~~~
KILLAZ.INC Achievements
Admin





Number of posts

: 232


Age

: 34


Registration date :

2008-09-24



i just think it should be just a hair above avg is why i think 5 or 6 !!
Moderator





Number of posts

: 212


Age

: 34


Xbox Live Gamertag

: shit wish

Socom 3/CA name

: osamabindead


PS3 user name

: xxwildmanxx


Registration date :

2008-10-05




---
Permissions in this forum:
You
cannot
reply to topics in this forum